Bio
AUDRA MCLAUGHLIN IS A POP COUNTRY SOUL SINGER WHO WAS A SEASON SIX FINALIST ON BLAKE SHELTON'S TEAM OF THE NBC-TV, HIT SERIES "THE VOICE", WHERE SHE WON THE HEARTS OF PEOPLE ALL OVER THE WORLD AND BUILT AN IMPRESSIVE FANBASE FOR HER AMAZING VOCAL ABILITY, CHARM, MUSIC AND BRAND.
SINCE LEAVING THE SHOW, SHE HAS BEEN CONTINUING TO BUILD ON HER "TV FAME" BY TOURING THE COUNTRY AND RELEASING NEW MUSIC RELENTLESSLY TO AN ADORING PUBLIC.
AUDRA RECENTLY PARTNERED WITH SONGSTARTERS MUSIC IN NASHVILLE AND IS CURRENTLY IN THE PROCESS OF RELEASING HER NEWEST SINGLE, "NO NEVER" TO RADIO, ALONG WITH IT'S ACCOMPANYING VIDEO TO ALL MAJOR MEDIA OUTLETS AND HER ALREADY IMPRESSIVE NUMBER OF FOLLOWERS, WHICH IS SURE TO GROW THROUGH THE ROOF.
EG:
75,700 TWITTER FOLLOWERS:
2,000 YOUTUBE SUBSCRIBERS WITH 95,567 VIEWS…, SO FAR!
18,500 INSTAGRAM FOLLOWERS!
17,225 FACEBOOK FOLLOWERS!
1,214 FANCLUB EMAIL SUBSCRIBERS.
AND THEN THERE ARE THE NEW FANS SHE CAPTURES WHENEVER SHE DOES A LIVE CONCERT OR FACEBOOK LIVE SHOW WITH CROWDS THAT RANGE ANYWHERE FROM 60,000 PEOPLE WHEN SHE SINGS THE NATIONAL ANTHEM AT PHILADELPHIA EAGLES AND PHILLIES GAMES, ALL THE WAY DOWN TO FOUR OR FIVE HUNDRED PEOPLE IN A CLUB WHO CAME SPECIFICALLY TO SEE AND HEAR HER PERFORM!  NO CROWD IS TOO INSIGNIFICANT IN HER WORLD, AS IN WHEN SHE DOES ONE OF HER FAVORITE CONCERTS IN THE CAMPGROUNDS OF THE BIGGEST NASCAR EVENTS HELD ALL OVER THE COUNTRY. IN SHORT, HER NUMBERS, AND THE SIZE OF HER FANBASE ARE INCREASING RAPIDLY AND SHOW NO SIGNS OF SLOWING DOWN! SHE'S ON HER WAY TO THE TOP!
OR AS JIM FEMINO, HER GRAMMY-NOMINATED SONGWRITER/PRODUCER/ARTIST MANAGER SAY'S, "AUDRA MCLAUGHLIN IS A STAR IN THE MAKING. IT WON'T BE LONG BEFORE SHE'S A HOUSEHOLD NAME JUST AS SURE AS, AND FAMILIAR AS CARRIE UNDERWOOD OR MARTINA MCBRIDE."
OR AS BLAKE SHELTON, HER COACH ON "THE VOICE" NOW FAMOUSLY SAID, "AUDRA IS THE BEST SINGER IN THE GENRE. NOT JUST OF THE CONTESTANTS ON THE SHOW, BUT OF THE ENTIRE COUNTRY MUSIC GENRE! I CAN'T WAIT TO BUY HER ALBUM AND LISTEN TO IT!"
OR SHAKIRA WHO SAID, "AUDRA'S VOICE IS OUT OF THIS WORLD!"
WE HERE AT SONGSTARTERS WOULD HAVE TO AGREE! SHE'S PHENOMENAL!
THANKS FOR YOUR HELP IN BRINGING HER AND HER MUSIC TO THE WORLD!
TV
Highlights from when Audra McLaughlin was on NBC'S "The Voice"
"Audra is one of my all-time favorite Country singers," emphasizing he's referring not just to the annals of The Voice, but to the entire history of the genre. – Blake Shelton
"Audra's voice is out of this world!" – Shakira
"She's the best singer I've ever gotten to work with and I've worked with pretty much all of them!" – Grammy-Nominated Writer/Producer Jim Femino
Download High Resolution Photos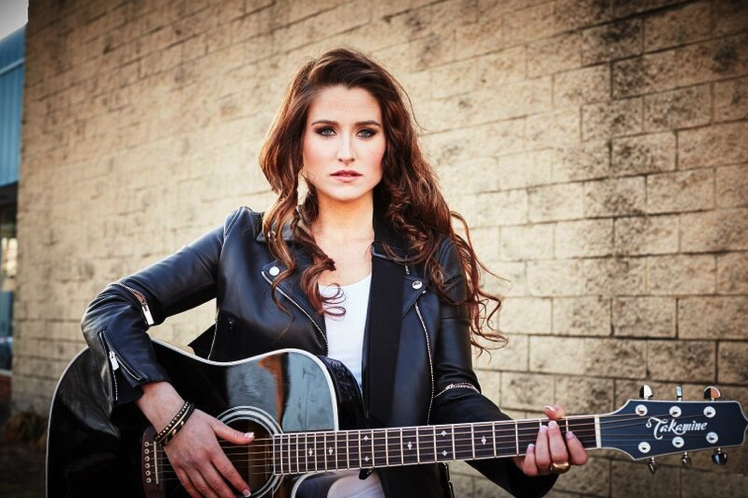 ---
Download My Logo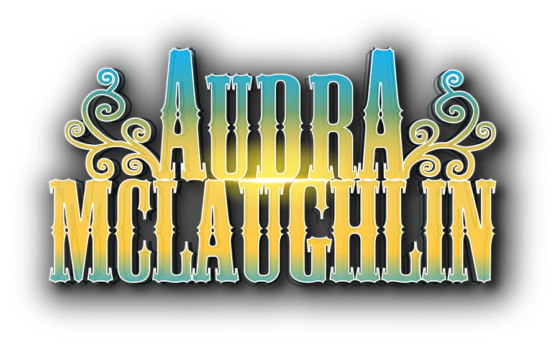 ---